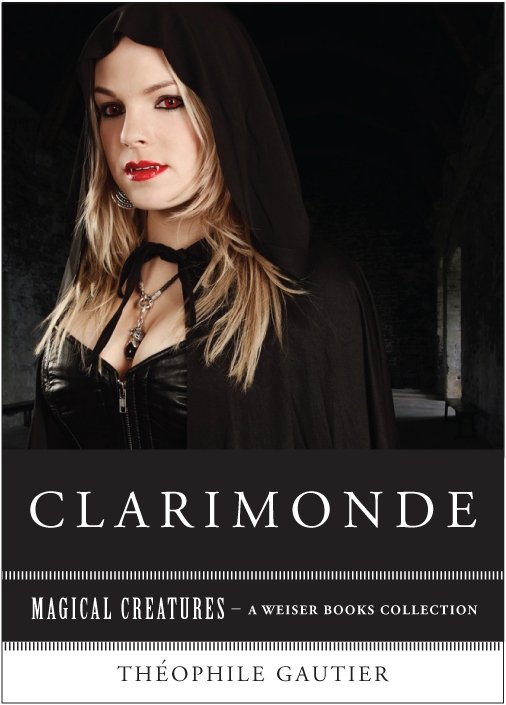 Some of my favorite people, lovers of horror and freaks extraordinaire, are down on vampires lately. They are anti-Twilight-saga, over Anne Rice, tired of trends. But I say "BAH!" Vampires are IMMORTAL and therefore IMMORTALLY popular.  Take, for instance, the glorious vampires  of movie fame, including Bela Lugosi, those beloved Lost Boys, and that creepy little girl from Let the Right One In. And vampire stories have been churned out for centuries including Polidori's The Vampyre and Viereck's The House of the Vampire, not to mention the searingly sexy and somewhat taboo story Clarimonde.  And we all know and love Bram Stoker!
You can get my vampire collection, available as digital bookiewooks for your devices, for the low, low price of $1.99-2.99, including haunting cover photos and intros by this vampophile. And for your convenience I've sorted them by vampire-loving topics, in case you aren't sure. You probably would like them all, of course.
So check the mirror for your reflection, dim the lights, drape yourself in some velveteen and grab the ingredients for a Bloody Mary to celebrate a rainy wintery weekend with vamps, Varla, and vodka!
The Vampyre: A Tale by Varla Ventura and John William Polidori. Best for traditionalists, fans of Frankenstein and Lord Byron, historians.
Dracula's Guest by Varla Ventura and Bram Stoker Best for classic vampires.
B&N
Clarimonde by Varla Ventura and Théophile Gautier Best for necrophiliacs, priests, sexy vampires.
The House of the Vampire by Varla Ventura and George Sylvester Viereck Best for psychic vampires.
Here's a fun adaptation of a Bloody Mary, which is veg friendly, for all you blood thirsty vegans out there.  What I think is key here is the lime instead of lemon, a dash of Sriracha  and the spicy garnish. I tweaked this recipe from Food.com:
1 1/2 ounces vodka
3 ounces tomato juice, but V-8 is best because it has extra salt and is yummier
2 limes (most people put lemon juice but I just think lime is better)
1/2 teaspoon Worcestershire sauce (get the Vegetarian kind so even your socially conscious drinking pals can enjoy! You can also make a Vegetarian version yourself, following this Martha Stewart recipe)
3 drops Tabasco sauce AND a dash of Sriracha.
pepper, fresh ground
salt, chunky sea salt
1/2 tablespoon prepared horseradish (optional–and frankly I think the Sriracha gives it all the kick it needs!)
Garnish: I like a pickled Serrano peppers, or pepperoncinis, or pickled green beans AND a couple of olives. It's nice to get some kind of swizzle stick to stab these things on–like a Bat swizzle stick.