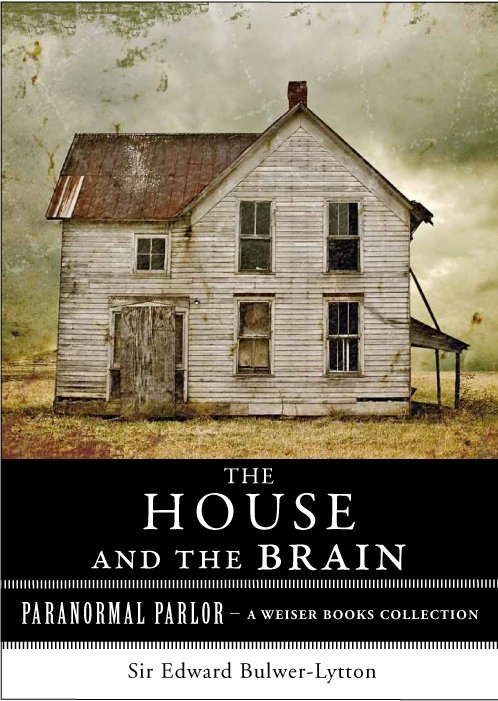 Oh you lovers of horror fiction, you members of the Dark and Stormy Night Brigade! You can now get Sir Edward Bulwer-Lytton's incredibly odd and deliciously occult story The House and the Brain, with an introduction by me,  for a mere ninety-nine cents for your Kindle! Also  available NOW as an e-book for any device of your choosing.
Famous for having written the opening line "It was a dark and stormy night" Lytton was a prolific novelist and occult scholar who was also responsible for the phrase "The pen is mightier than the sword."In The House and the Brain (1859), Lytton—who worked on such diverse projects as operas, poems, plays, historical fiction, science fiction, and romance—demonstrates his deep understanding of the occult as well as his love of suspense.
You can also check out occult superstar Lon Milo DuQuette's digital book collection, The Magical Antiquarian Curiosity Shoppe, and his Edward Bulwer-Lytton favorite Zanoni. You can go now and get book three of Zanoni for free! And the rest are nearly free…Just click the link below.
So grab your little nookie book or iPadium or whatever it is you use to read non-paper things, click the links below, and mix yourself up Dark and Stormy cocktail so you can  settle in for a proper Happy Hour of Horrors.
Zanoni
The House and the Brain
Dark and Stormy (taken from Esquire. This recipe is the best!)
Ingredients
2 ounces dark rum
3 ounces ginger beer
1/2 ounce lime juice
Glass Type: Collins glass
Instructions
Combine the rum,* the ginger beer,** and the lime juice, which is optional, in a tall glass full of ice cubes. Stir. The key here is nailing the precise ratio between the spice of the ginger beer and the richness of the rum. Depending on brands of each used, you may want to play around with the proportions.
* Bermuda's own Gosling's Black Seal is of course the preferred brand, but anything dark and funky will work.
** If you can find Barritt's, it's from Bermuda. If not, anything will work as long as it's ginger beer and not ginger ale.
PS: Varla's Happy Hour of Horrors –Watch for future drink and ebook combos every Friday!