Amy and Isaac Post were a pretty radical couple for the 1840s. As outspoken abolitionists it isn't surprising that their open-minded attitude meant that not only were they Quakers, free-thinkers, anti-slavery, and women's rights advocates, they were also believers in the Spiritualist movement. They held regular abolitionists meetings in their home and hosted the likes of Susan B. Anthony, Cassius Clay and Frederick Douglass as lecturers, and went on to help Douglass establish his legendary newspaper the North Star. The Post home was a station along the Underground Railroad and it is said that they housed more than twenty escaped slaves. Amy Post was extremely outspoken in the women's movement. She was friends with Harriet Ann Jacobs, who wrote Incident in the Life of a Slave Girl. But in the company of radicals and free-thinkers, they also invited the Fox Sisters into their home. Kate and Margaret Fox were just at the beginning of their career as infamous mediums and the Posts were introduced to a new world of psychics, séances and the Spiritualist belief in afterlife communication. In fact, Isaac Post became a medium that channeled the ghosts of Benjamin Franklin and other notables in the book, Voices from the Spirit World (published in 1852). How's that for open-minded?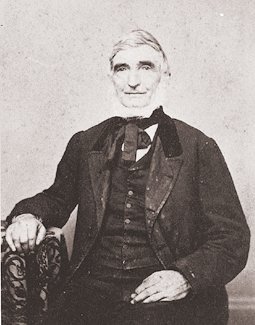 —an excerpt from Varla Ventura's Paranormal Parlor: Ghosts, Seances andTales of True Hauntings
Available NOW on Amazon, Barnes & Noble & IndieBound and wherever books are sold.
Image of Amy Post (top) obtained from http://www.winningthevote.org/APost1-big.htmlOriginal source: Rochester Public Library, Local History Division Collection, PD-US, via Wikimedia Commons
Image of Isaac Post public domain archives, via Wikimedia Commons