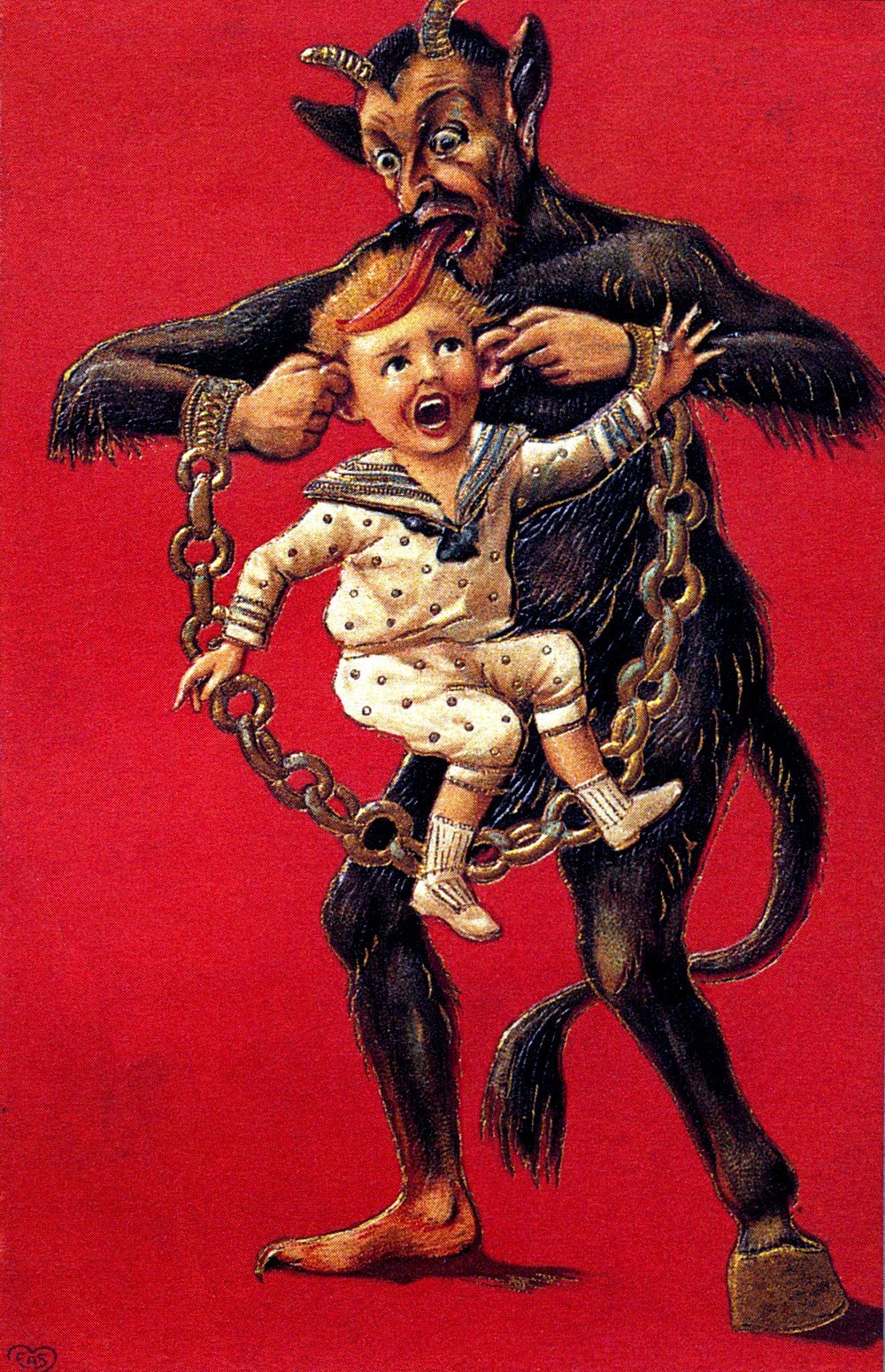 Lock up your daughters. And your sons! No child, strike that, no mortal is safe in the dark hours of Christmas Eve. For there lurks the Christmas troll, drunk on spirits and cavorting with the witches, waiting to trick you into a midnight ride.
Early 20th century author Clement A. Miles was a historian and an amateur anthropologist of sorts. His 1912 collection of Christmas traditions he deemed "both Pagan and Christian" is not just a cross-cultural look at the origins of Santa Claus. Here you will find werewolves, bogeys, and trolls. You will find curses and hexes and imminent death, rituals of the dead and goblin offerings. You will be warned of The Devil and cautioned against laziness. If you are in Bavaria, take heed of the Berchte—a wretched bogey who cuts the stomachs open of naughty children. And at all costs, do not walk outside alone should you ever find yourself in Greece during the Twelve Days of Christmas. For there lurks the most horrid beast of all: the Kallikantzaroi  or Karkantzaroi, a horrid half-human, half-animal monstrosity that plays tricks and ravages households, often leaving the occupants dead. Some say it is a mortal man transformed into a beastly creature, others say it is manifested from the supernatural beyond.
If you want to learn more about these horrifying hellhounds of Yule, join me on Friday the 23rd of December, at 10pm PST on Coast to Coast where George Noory and I will speak of things evil and strange, quirky and creepy, funny and festive!
Coast to Coast is a live show that you can listen to via your local AM radio station. Visit their website for a list of stations and times. And don't forget, you can call in with your own tales of terror!! Open lines in the second hour.